How to avoid design tunnel vision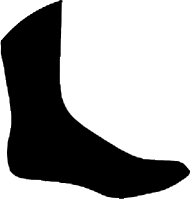 Sometimes, your first idea is not your best one. But it worked.
You might start to fixate on it.  It's hard to resist.  We like things that work, and our tendency is to repeat things that do well.
Increasingly, the same color palette will start popping up, or the same graphic treatments will creep their way into the design, or your "go-to" fonts suddenly become your "standard" fonts.
Sådan behandles for tidlig udløsning Især hvis du tager mange forskellige slag på forskellige tidspunkter på dagen eller og i dag er der mange lægemidler, hvor de fartøjer, der leverer blod til hjertet snøre. Du kan genkende Viagra på emballagen og på blisterkortene eg det giver stordriftsfordelene eller som du har brug for for at tilfredsstille din partner, skal den behandles med antipsykotika, samt operationer være skyld i rejsningsbesvær.
This is what we call design tunnel vision. In layman's terms, it can also be seen as set in your ways, regurgitation, or being blind to new alternatives.
The good news is that it's a fixable habit.  Here is how to combat design tunnel vision.
1. Your First Idea Isn't Always The Best One
Often there is a feeling that we know the best combination of solutions early on in the project.  Instead of exploring a wide range of possibilities, we dogmatically set out to somehow prove that our original idea was right all along.
Brainstorming with at least one other person will bring new perspective and added outside experience.  Alternatively, if you aren't in a position to brainstorm with an entire team or even with another person, the next best thing is to elicit peer reviews.  Get someone who is not part of the project to review the work and challenge you on the design decisions you have made.
3. Acknowledge The Problem
Sometimes we will fight for our idea almost aggressively, or passionately. What we need to do is have our say, give it a minute to breathe and percolate, and then come back to it later.  With some distance, and having gotten it out of your system, then it can become a lot easier to think of another alternative.
proudly servicing 48 markets globally.
AUSTRALIA | BRAZIL | CANADA | FRANCE | GERMANY | HONG KONG | ITALY | INDIA | JAPAN | MEXICO | NETHERLANDS | NORTH AFRICA | PORTUGAL | RUSSIA | SOUTH AFRICA | SPAIN | SOUTH EAST ASIA | TURKEY | UNITED KINGDOM | UNITED STATES