we deliver
digital
marketing
power.
We are a collective of digital experts passionate about providing innovative, highly functional &  visually appealing marketing solutions.
Blacksoc was born by a small team from diverse backgrounds that boldly leapt into the world of digital design with the vision of creating a purely virtual digital marketing agency. Today, we operate out of Toronto, New York and Lisbon, and partner with some of the most talented digital experts located in 12 different countries spanning 5 continents.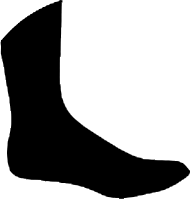 We combine branding + digital + strategy so that we can knock their socks off.

We will crawl inside your brain and pull out your brand's DNA. Then we will make it into something that is stand-out and really awesome.

We love making pitch decks. And designing presentations. And doing research. And yummy analysis. And then we like to talk about it. With you.

We like to build stuff. Digital stuff, really. We always find cool innovative ways to build stuff that's easy for you to deal with, and maintain.
trying to sort
through your
customer lists?
Let us to all of the heavy lifting (or sorting).  We offer a whole bunch of email marketing stuff, and we can help you do all kinds of things like auto-responders, email automation, list segmentation, or just some old-fashioned email template designs.
we make killer pitch decks.
We create pitch decks that are affordable and help companies achieve their goals.  Let us do the heavy lifting.
PROUDLY IN THESE MARKETS:
AUSTRALIA | BRAZIL | CANADA | FRANCE | GERMANY | ITALY | INDIA | MEXICO | NETHERLANDS | NORTH AFRICA | RUSSIA | SPAIN | SOUTH EAST ASIA | TURKEY | UNITED KINGDOM | UNITED STATES