The Jewish Museum of Switzerland was the first of its kind to open of any German-speaking nation.  With a newly opened second location, we were approached by the JMS to bring awareness to the museum as well as an upcoming exhibit.  We developed a focused social media outreach program as well as a Facebook advertising campaign to drive traffic to their website and increase social media engagement.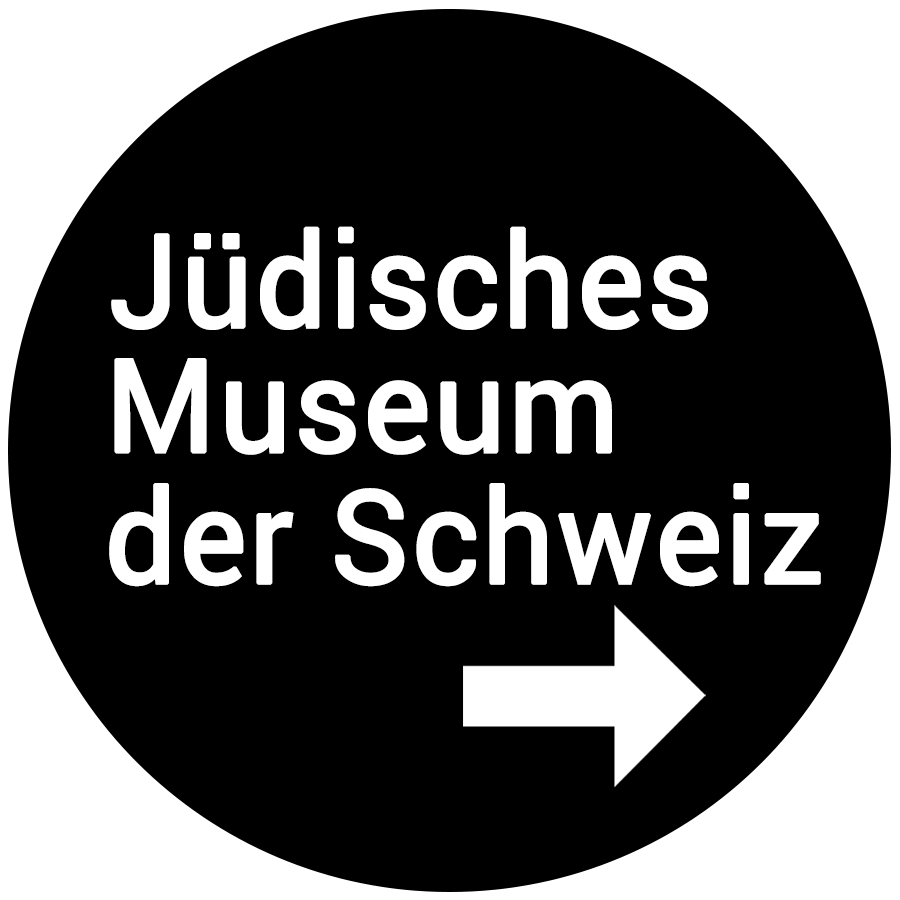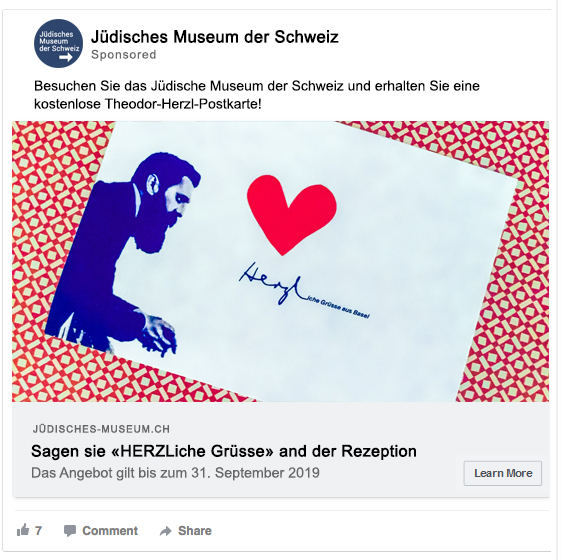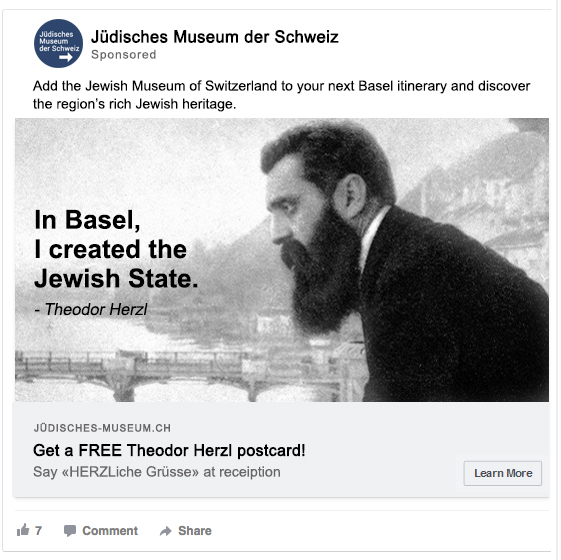 Through a series of split-testing for three different audiences across different creatives and two languages, we were able to determine the most impactful ad set that would lay the foundation for future campaigns.  Close monitoring during the campaign allowed us to further focus on the right message, as well as gain insights into new potential audiences.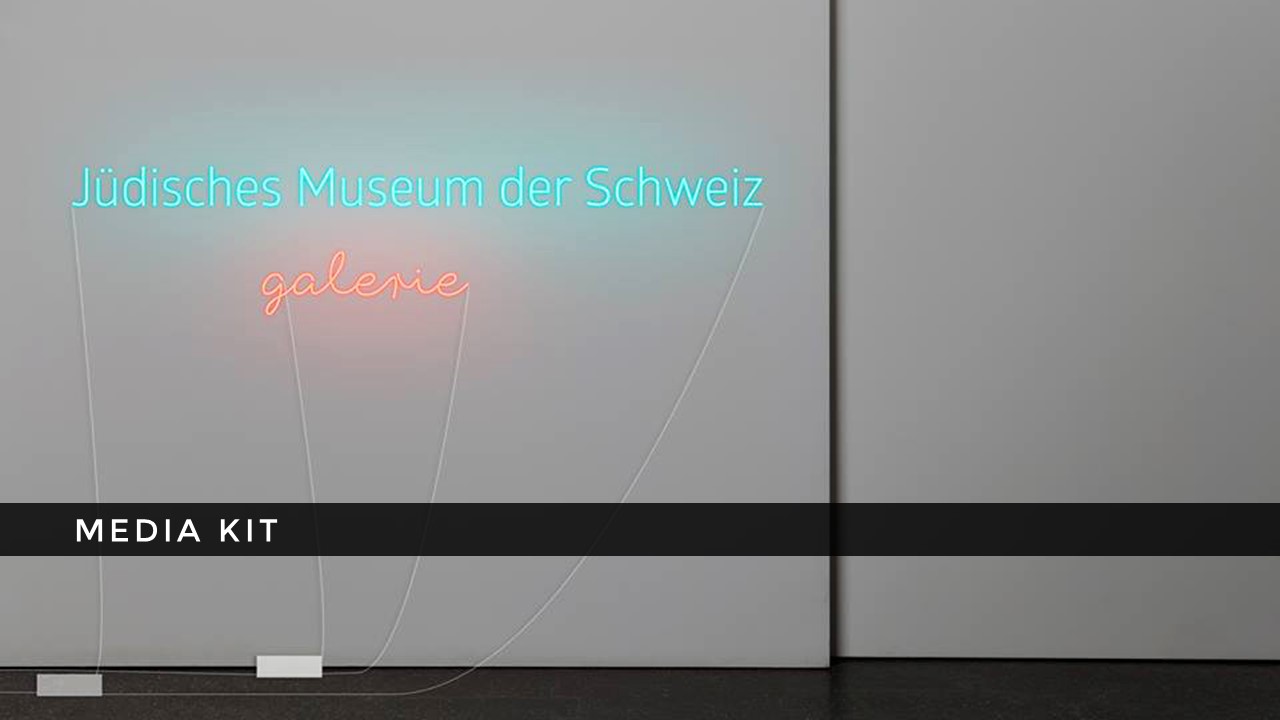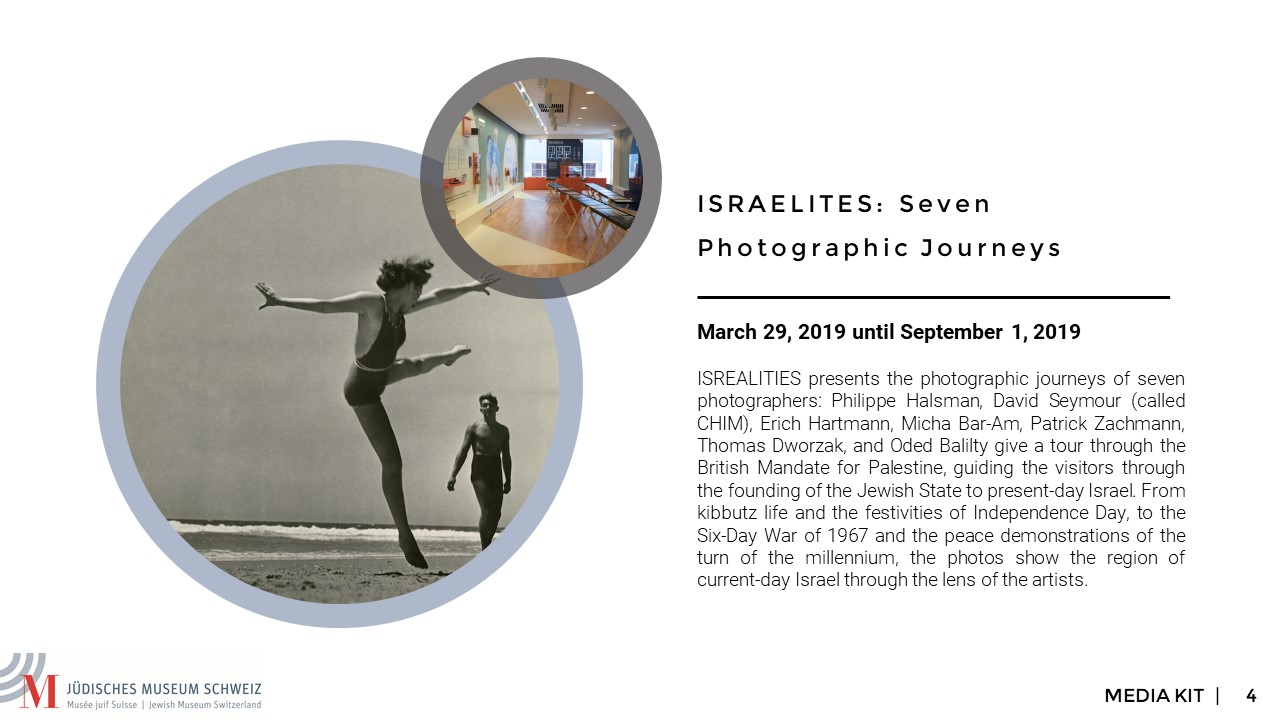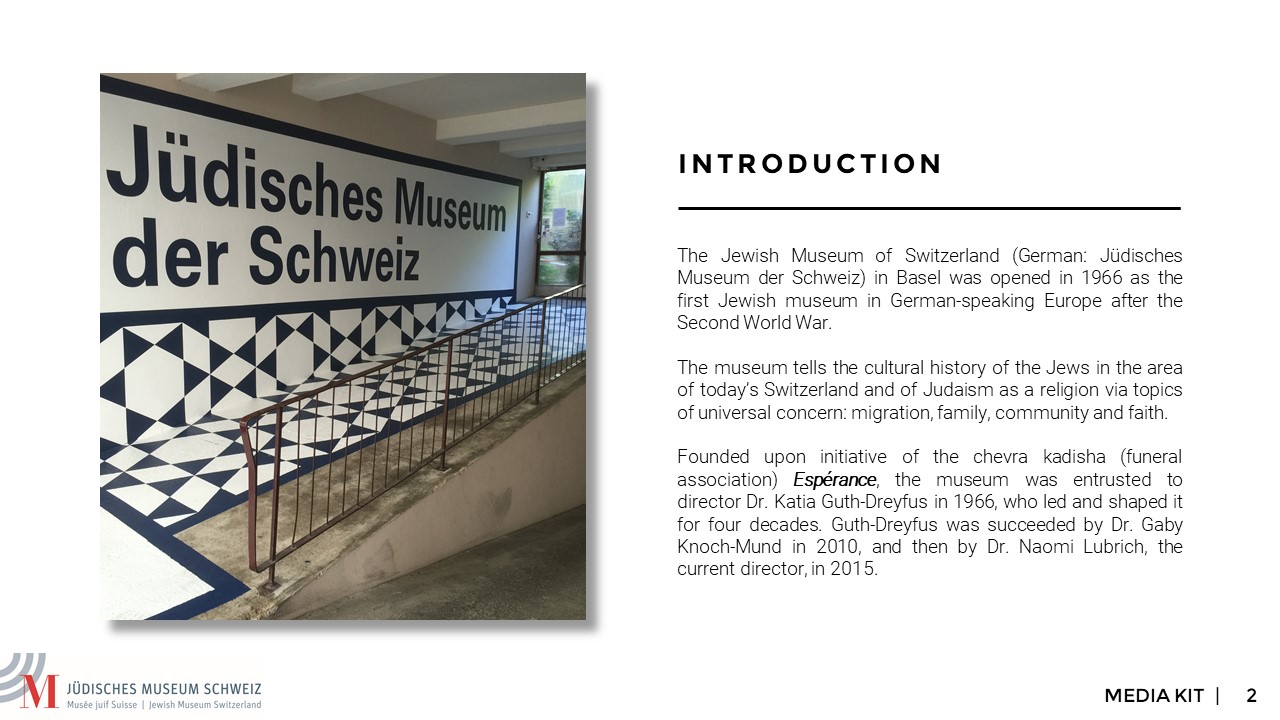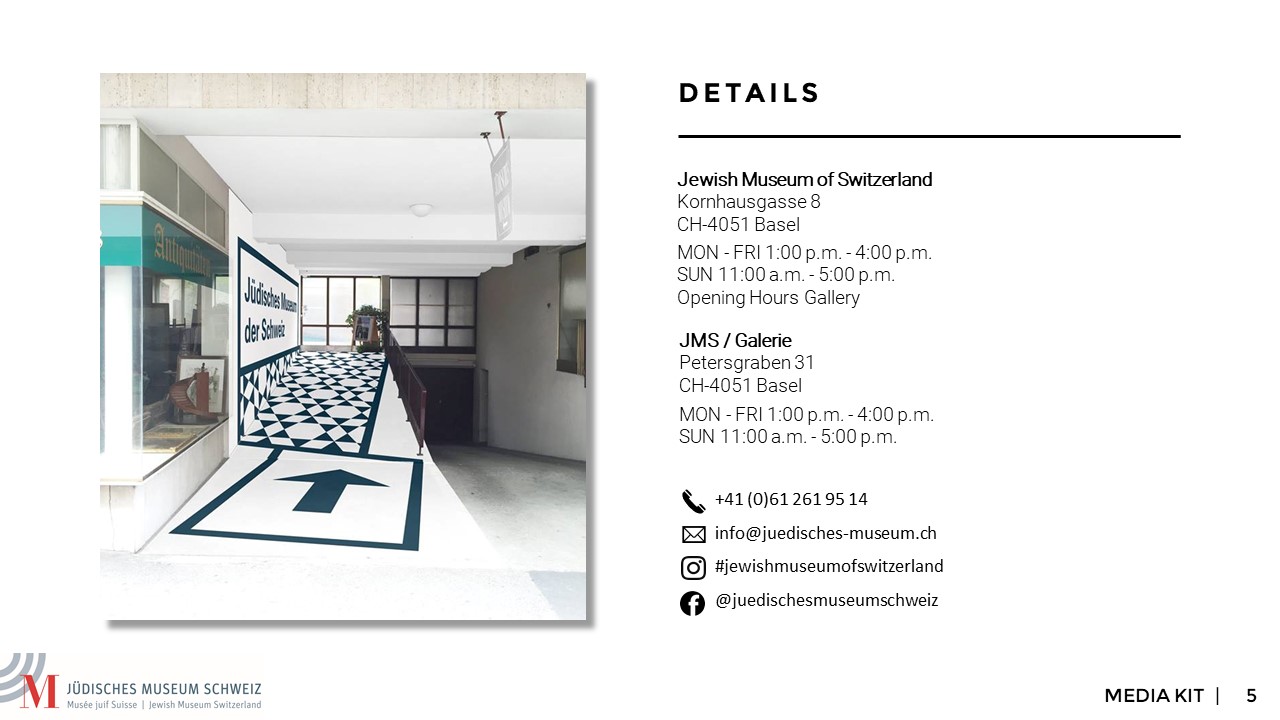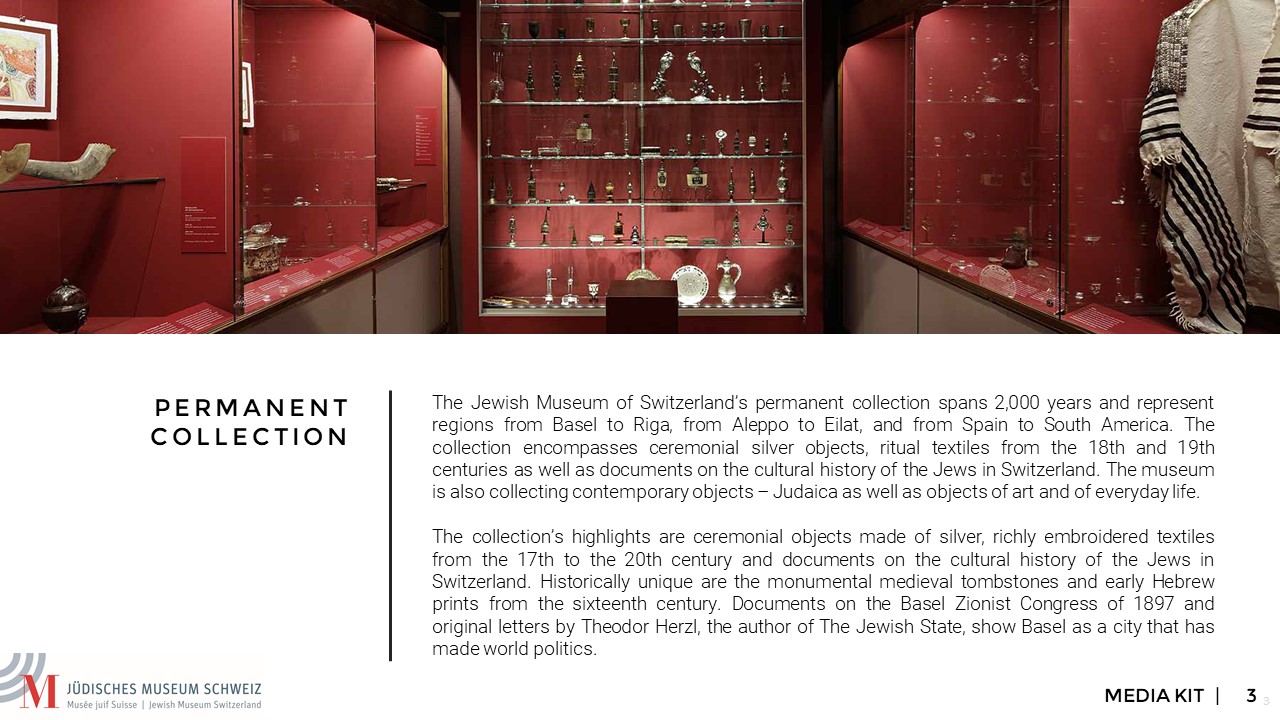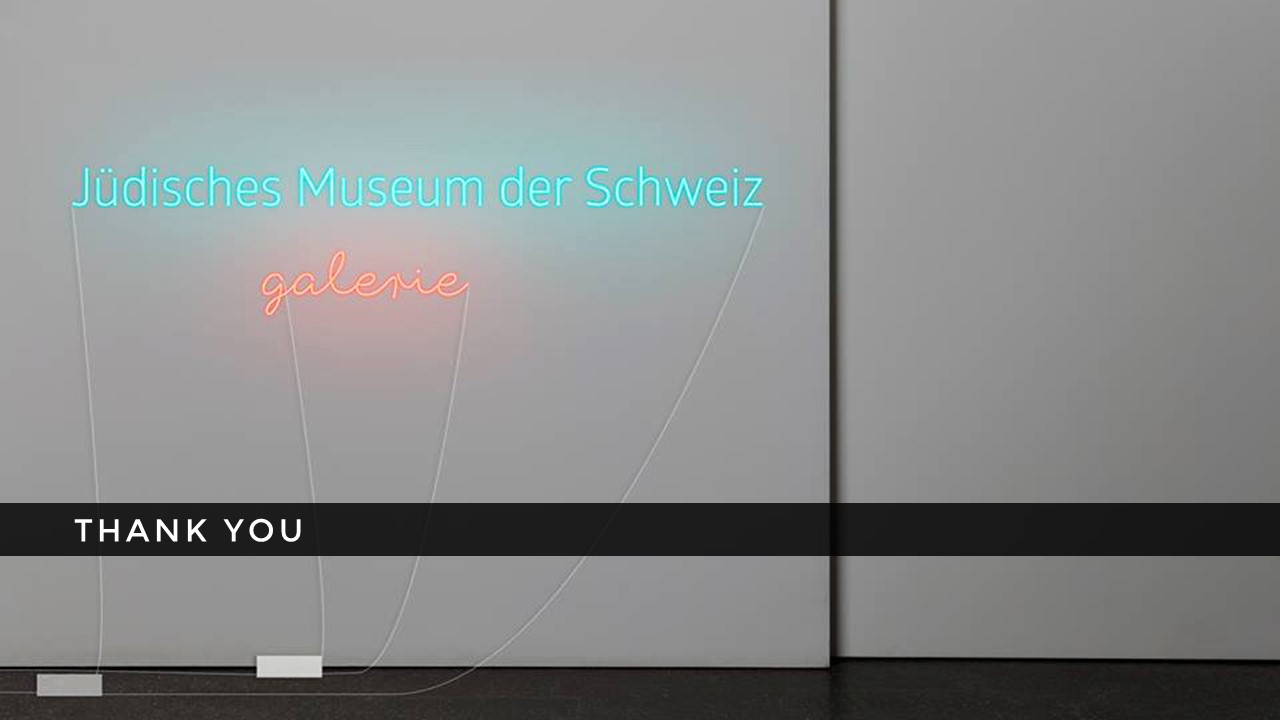 "
Thanks to the support from Blacksoc, traffic to our museum increased significantly. Thank you very much, your work is such a big help.
— Sylvia Battegay, Head of Marketing